A ship of unprecedented standards. Combining all the hallmarks of the Silversea luxury cruise experience, Silver Spirit is a true definition of our heritage, with a modern edge. Amplifying  everything that matters: public and personal space, beautiful interior design, superior service, gastronomic cuisine and world class wine, she stays small enough to visit both secluded and iconic ports. Award-winning itineraries, superb on board entertainment and a fantastic spa and pool area, you're sure to find something for everyone.
Silver Spirit offers a lively, convivial atmosphere for cosmopolitan travellers who enjoy a greater variety of shipboard diversions, yet crave the personalised service and authentic and "up-close" experiences for which Silversea is known.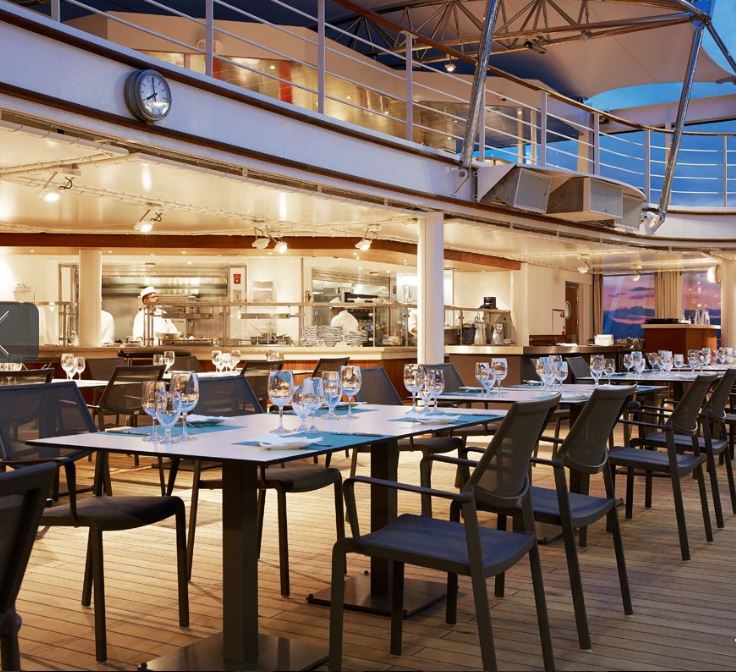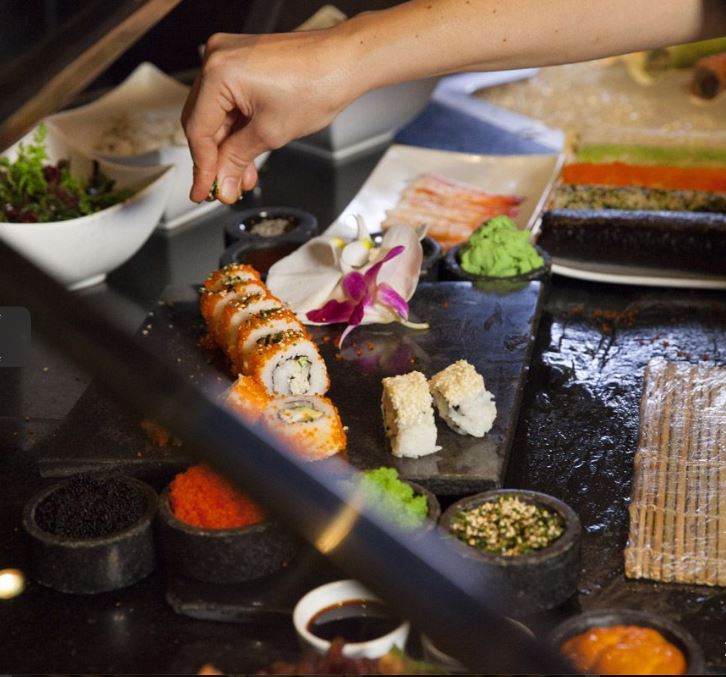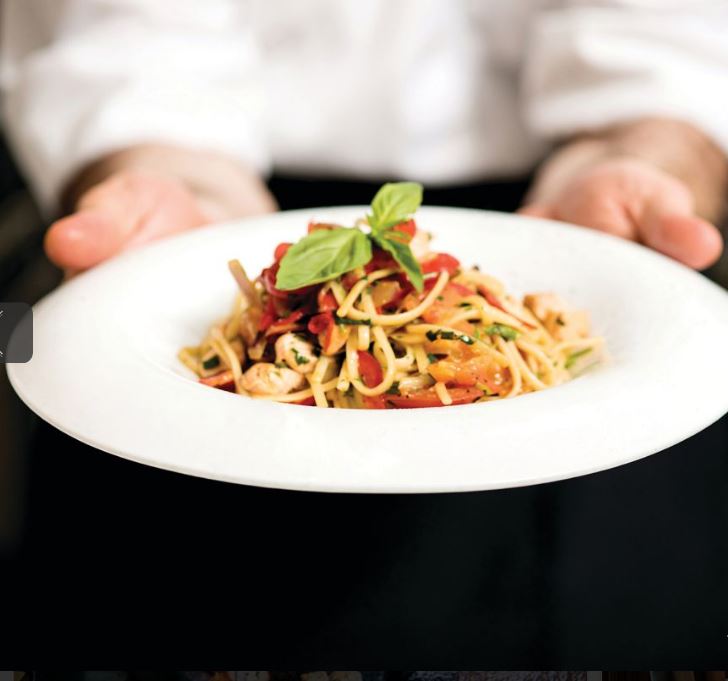 DINING
La Terrazza: On board this luxury cruise ship, a divine selection of Italy's best cuisine is served à la carte in La Terrazza. Authentic recipes and the freshest ingredients come together with flair and passion — a flavourful expression of Silversea's distinctive Italian herita ge. La Terrazza uses buffalo mozzarella from Naples, organic balsamic vinegar and olive oil from Umbria, and air-dried ham out of Parma. The Emilia-Romagna region also produces Silversea's 24-month aged Parmigiano Reggiano, while the pasta is made daily right on board.La Terrazza is open for casual, buffet-style breakfast and lunch with indoor or al fresco dining on the outdoor terrace. During the evening, La Terrazza transforms into an à la carte traditional Italian restaurant.
The Grill: One of the healthiest cuisines to exist, The Grill features lava stone cooking at its finest. Sourced from volcanic rock and placed in an oven to reach an optimum temperature of 400˚C, The Grill invites guests to cook their food directly at their table. Place your meat, fish or vegetables on top of the grill stone or inside the soup bowl, and then simply cook to your very own taste. Every bite is cooked to perfection, time after time. With the stone cooking available in the evenings only, The Grill becomes a gourmet salad and burger bar, offering build your own burgers from the best selections of meat.
Seishin: Taking its name from the Japanese translation for Spirit, this restaurant features dishes based on the Japanese philosophy of using natural, seasonal flavours enhanced  by classic traditional cooking techniques utilizing the freshest possible ingredients, whilst the chefs perform their arts at "La Table du Chef" the center stage cooking area that forms part of the dining experience. Seishin finds it inspiration in "Nikkei" Cuisine a fusion of flavours of the freshest the oceans and the fields have to offer.
Iindochine: Evoking a sense of exotic mystery, the Asian-accented Indochine embarks you on an exquisite journey of culinary discovery. Unlock the hidden treasures of the spice markets of Mumbai, whet your appetite with the exoticism of Thailand and temper your taste buds with the cuisine of Vietnam. Elegant and exquisite dishes bursting with Asian essence awaken your gastronomic senses and immerse you in an expansive tapestry of the palate. Savour the fusion of flavours of a vast continent that defies definition — in a stylish restaurant that pays homage to its delectable cuisine.
Atlantide: Instantly recalling images of the sea in all her watery majesty, the Atlantides are the seven nymph daughters of Atlas. Creative muses, known for their wisdom and beauty, the sisters were granted immortality in the form of stars and can be seen today in the constellation of Taurus. Pivotal to Silver Spirit dining experience, this elegant bar and grill incorporates the best that the sea has to offer. Created to temper your taste buds, designer dishes such as royal crab, blue lobster and Verbena infused red snapper in a sea salt crust are showcased alongside the best steaks offshore.
La Dame: La Dame is the highest expression of excellence of French dining that Silver Spirit has to offer. Indulge in an evening where fine wines are complemented by a set tasting menu of regionally inspired dishes in an intimate, elegant setting. An extraordinary six-course experience celebrating the world's most distinguished wine regions.
Silver Note: A sumptuous, intimate setting with a lively, joie de vivre ambience is the perfect place to dine, dance and dream the night away… Small plate tapas-style dishes of mouth-watering international cuisine perfectly compliment the rich, exciting entertainment as the smooth sounds of jazz and blues gently caress your ears.  A refined late evening menu perfectly showcases the panache and style of Silver Spirit's plentiful dining options, so expect multi-sensory fireworks as you swing and sway effortlessly across the dance floor as Silver Spirit gracefully takes you to your next destination.
Spaccanapoli: Reflecting Silversea's Italian heritage, this emblematic street in Naples divides the city in two and is renowned for its pizzerias. No visit to the city is complete without a journey to Spaccanapoli. Therefore it is unsurprising that Spaccanapoli aboard Silver Spirit reflects the true Italian way of life: the freshest ingredients, authentic dough and a perfect sense of the fabled Italian lust for life. The simplicity of la dolce vita is reflected in the relaxed dining style of the restaurant.
KEY FACTS: Guests Capacity: 608  Crew Capacity: 412 Last Refurbishment: 2018